The weekend went by entirely too fast per usual. To add some excitement to your Monday routine, we continue celebrating Don't Fear the Reader with some guest posts from some amazing bloggers!
What books do you need to read with a night-lite on?
I'm one of the odd human beings who HATES gory scary movies but adores it in books. YA horror is one of my favorite genres and the scarier the better! Today I have asked Kirsty-Marie and Lisa to recommend some books that scared the pants off of them!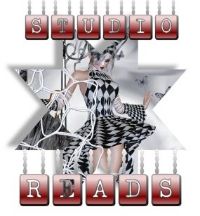 If you're anything like me, you like to try to scare the crap out of yourself with horror, because you don't get scared easily. The only thing about horror with me, most of it doesn't scare me. Blood and gore? Pffft. Dismemberments and beheadings? Yawnyawnyawn. What really gets to me, and makes me check my surroundings while reading, are psychologically thrillers and urban legends like Bloody Mary that makes me not want to look in a mirror for days, because they get inside your head. There are two (well, three, since ones a series, it still counts.) books this year that has done just that, that made me wish I hadn't read them in the dark.

The Dead House by Dawn KurtagichPart-psychological thriller, part-urban legend, The Dead House will mess with your head like no other. An unreliable narrator(s), you never know what is real and what isn't real, and the fact that the story is told through different formats (diary entries, interviews, recordings) makes it all the more eerie and chilling, rituals that makes it dark and gritty that frankly, left me squeamish (no pfffft, yawnyawn here.)




The Girl from the Well and The Suffering by Rin Chupeco
Remember The Ring? I watched it once. Never. Again. A few years ago insomnia kicked in and I couldn't sleep and I was too tired to read so I put the TV on, and guess what it just happens to be on? Yup. The Ring. Right were she's coming out of the well. Needless to say that night I didn't sleep at all and decided to stare at the static just to make sure nothing moved. The Girl from the Well, being based on one of the legends The Ring was based on, obviously, it was creepy, served up with a side of creepy, and so when I knew about The Suffering I was wondering how it could top it. So how do you top it? By putting the characters in the suicide forest of Japan: Aokigahara. And oh, did it pump up the scary, it was intense and terrifying.
You'll need the lights on for these, don't say I didn't say, I didn't warn ya.
Ooo
The Dead House
is next on my TBR so I'm insanely excited for that!

I don't really scare that easily from books, although I do get scared from the horror movies that I love to go see at the theaters. But there have been a few books I've read that I felt were really good at creeping me out as I read them. The first one is from when I was back in high school, It by Stephen King. The horrible monsters in the book still can creep me out when I pick the book up and read it today. First of all, clowns, who isn't scared of clowns? And the creepiness of the clown in the book really finished off any doubt I had about that. Tim Curry really brought Pennywise to life in the movie, although the movie didn't even get anywhere close to the scary images Stephen King described so well in his book. To this day, I prefer to not really look down storm drains, hoping to not see any eyes peeking back at me.The other book that I'd say probably would be good to read with the lights on is Mary: The Summoning by Hillary Monahan. The whole Bloody Mary story never really scared me that much. did, well I might have trouble sleeping after watching it.
Of course in college I'd tried it with my friends, and nothing ever happened. But this book, well this book really brought the story to life. It reminded me a lot of the movie The Ring. The creepiness of how Bloody Mary would come through the mirror or water or whatever she was able to come through, it definitely painted a vivid picture as I was reading. It's another book that I think would also make a great horror movie. Seeing it on screen, if they did it anywhere near as well as the author of the book.
Oh my God Mary: The Summoning. I can cosign that you need a night-lite when reading that one. I had nightmares for days! Thanks ladies for sharing these spooky reads with us!